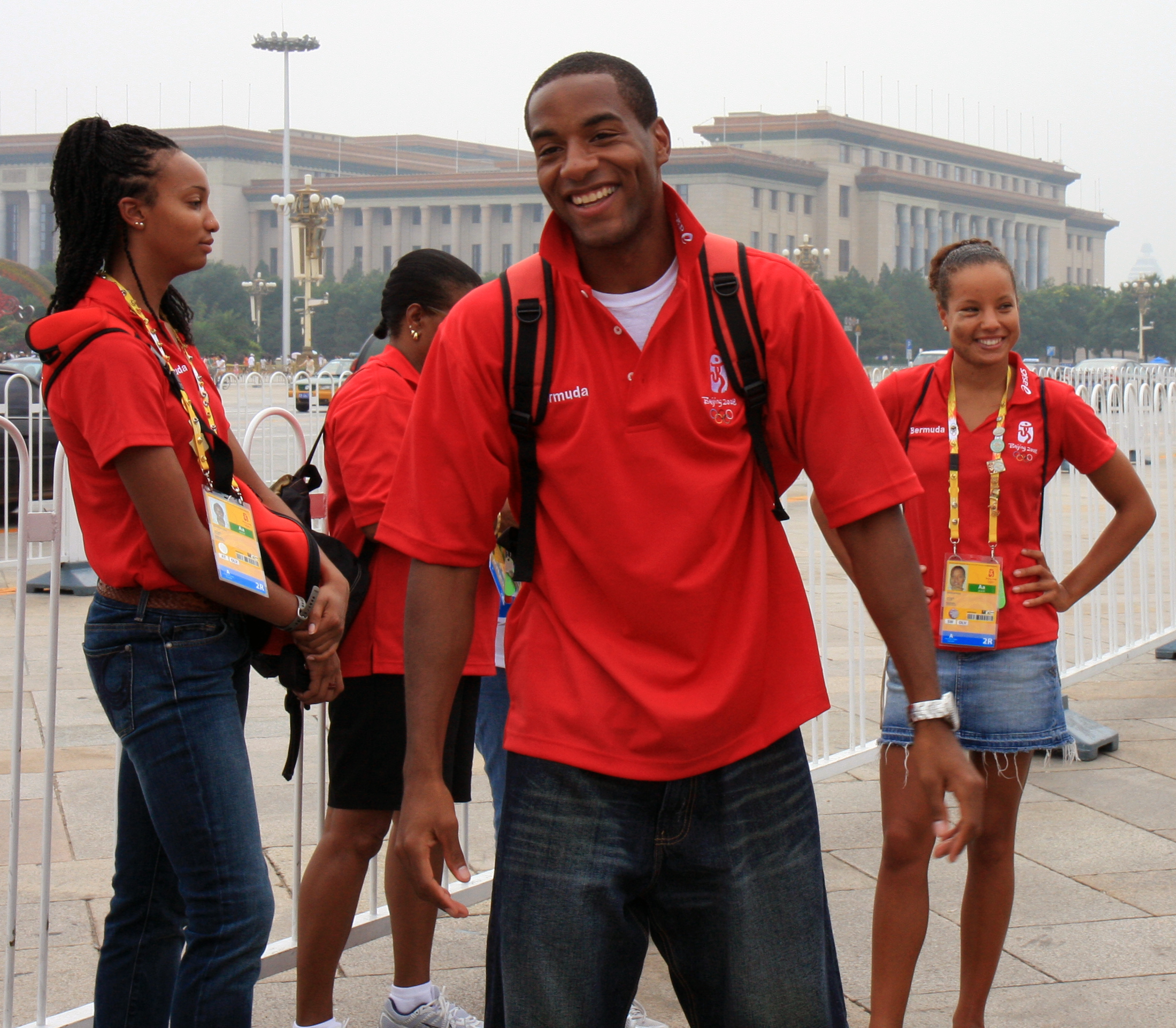 Age:
27
Birthday:
August 7th, 1984
Height:
6'0 ft (183cm)
Weight:
155lbs (70kg)
Hometown:
South Hamton Bermuda/North Chicago IL
Current Residence:
Houston, TX USA
National Team:
Bermuda
College:
University of Missouri-Rolla (Now Missouri S&T)
Affiliation:
Kappa Alpha Psi Fraternity Inc.
Coach:
Bryan Schiding, Kyle Tellez
Team:
ASICS
Manager:
Kadri Kallas/Aivar Karotamm Sports Management
Thank you for visiting my site! Well I'm the funny guy in front of the camera always trying to make others smile and that's the way I have always been. I was born on the small island of Bermuda and now thats who I represent on the International Level.

When I was 5 years old we moved to the U.S and soon after that back to my Dad's home town of North Chicago IL. North Chicago is where I call home and I'm a Chicagoan to the bone! I even have the skyline tattooed on my arm! Ever since I was little I've been jumping on, over, and off of things so it was only natural that I took up the Long Jump. I started my track and field career competing in the Herseys Chocolate junior track and field program back in the 4th grade. My specialties? Standing long jump of course and also the 100m. The long jump was actually my first love, like most kids I liked what I was good at and in that event I was all state with a personal best of 8ft 2in (2.48m).

Flash forward to high school and track was now my second love to American Football, but I still competed to stay in great shape for that sport. In High School It took awhile to find my event of choice. I begged and pleaded with the coaches from freshman year to let me long jump but they looked at the skinny 5 foot 3in 100lbs freshman and said... 800m! When I say I was a terrible 800m runner Its an understatement! My senior year I was allowed to triple jump and my natural jumping abilities began to shine. I graduated all-confrence and all lake county in the triple jump, and was allowed to long jump a couple times recording a personal best of 21 feet 1in (6.42m)

I attended the University of Missouri-Rolla and my sophomore year (2004) under new coaches I finally conviced someone to let me Long Jump full time! That year I went from 21'1" to 24'5" (7.45m). Bryan Schiding was the guy who finally gave me a chance to jump and he is still my coach today! When I graduated from Rolla with my Degree in World History my personal best had improved to 26ft exactly or 7.92m and I was the owner of Bermuda's national record. I love the Long Jump and all the opportunities that it has brought me, but we've only just begun!

I'm probably one of the top 5 goofiest people that you will ever meet and I can probably quote your favorite movie back to front! My other passions are: Music, movies, and of course those who truly know me know that CARS are my number two passion! I currently drive a 2010 Audi S4 and am working on the next one!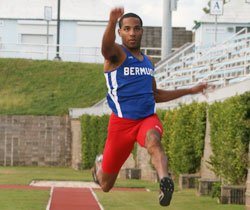 Career Highlights:

-Personal Best: 8.22m

-2011 CAC Champion

-2010 CAC Games Gold Medalist

-Bermuda LJ National Record Holder

-5th 2010 Delhi Commonwealth Games

-5th 2010 IAAF Continental Cup

-2008 CAC Championships Bronze Medalist

-15th 2008 Beijing Olympic Games

-18th 2008 IAAF Indoor World Champs

-2006 NACAC U23 Bronze Medalist
Copyright JumpTyroneJump.com 2012